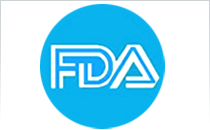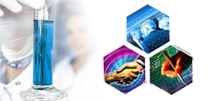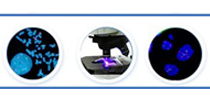 Beijing Haimiao Pharmaceutical Technology Co, Ltd was established in August 2005, which is specialized in the registration agent services and sales for In Vitro Diagnostic reagents (IVD) and Medical Devices (MD), and provide One-Station Services of registration test, clinical trial, products registration and sales for customers.
With our specialists who have expertise in medicine research, clinic medicine, statistics, registration etc, Haimiao provides test, clinical trial and registration services of In Vitro Diagnostic reagents and medical devices in CFDA (Chinese FDA). Furthermore, registration in FDA is also our best service items. Now, Haimiao has successfully performed agent services for many worldfamous domestic and foreign companies, including American Bio-Rad Laboratories, Inc., American INOVA Diagnostics, Inc., EUROIMMUN Medizinische Labordiagnostika AG(Germany), Fujirebio Diagnostics AB, Inc(Sweden),Phadia AB(Sweden),Biokit S.A(Spain), Relia Biotechnology(Shenzhen) Inc., Fujian Province Hongcheng Pharmaceutical Co. Ltd, Beijing Barad Medical Instrument Co.,Ltd., Saset (Chengdu) Inc., Jinhua Davemed Healthcare Co, Ltd. etc. [Details]
1. Registration test: more than 10 years' experience with registration testing in Beijing,Tianjin,Hangzhou,Shanghai and other testing institute designated by CFDA.
2. Clinical trial:
2.1 Wide co-operation clinical bases, including Peking Union Medical College Hospital, Peking University First Hospital, Peking University People's Hospital, Beijing Tongren Hospital, Beijing Youan Hospital, Beijing Chao-Yang Hospital ,Beijing Anzhen Hospital, Beijing Tiantan Hospital, 302 Military Hospital of China, Beijing Ditan Hospital, Capital Institute of Pediatrics, etc.?
2.2 Rich clinical experience in vitro diagnostic reagents, including allergen, infectious disease, virus, biochemistry, tumor marker, microbiology etc.?
3. Products registration
3.1 Registration in CFDA: Mastering CFDA laws and regulations, Haimiao has successfully completed the registration of medical devices(including class II and class III), In Vitro Diagnostic reagents(including class II and class III)? in CFDA for many customers.
3.2 Registration in U.S FDA: Mastering FDA laws and regulations, Haimiao has rich experience and has successfully finished registration and listing in FDA for numbers of domestic enterprises, including food, class I and class II medical devices, cosmetics and radiation products etc.
4. Distribution: With six years' sales experience and national-wide sales network, Haimiao could be responsible for direct sales or recommend different regional agents for indirect sales.
Beijing Haimiao Pharmaceutical Technology Co., Ltd
Adress:
Room 1305 Xiuzheng Building, Beiqijia Town, Changping District, Beijing, China.(102200)
Phone:
8610-62715478
Email:
hm-cro@hm-cro.com
-----------------------------------------------
Beijing Haimiao Pharmaceutical Technology Co., Ltd(U.S BRANCH)
Adress:
8 Wyanoke Street, White Plains, NY 10606
Phone:
001-832-696-2841
Email:
hm-cro@hm-cro.com